Middle School Social Studies
9th Grade Running Backs Coach
9th Grade Inside Linebackers Coach
Varsity Assistant Wrestling Coach
Coach Roller is entering his 1st season at Bixby and his 2nd season as a coach. Coach Roller serves as the running backs and inside linebackers coach for the Spartan Freshman football team. He will also serve as assistant coach for the Men's Varsity Wrestling team.
Coach Roller is a 2016 graduate of Bixby High School where he was an integral part of the first and second championship football teams in Bixby's history. He also excelled on the wrestling mat and was the 2016 6A 220-pound State Champion. After High School, he attended Missouri Southern State University for one year where he played football for the Lions. Coach Roller finished his college career at the University of Saint Mary in Kansas playing football and wrestling for the Spires. He graduated with a bachelor's degree in history in 2021. He is currently working on his master's degree in education at Oklahoma State University.
Before coming to Bixby, Coach Roller spent 1 year as the running backs and linebackers coach for the Union Freshman Football team. Coach Roller also coached Varsity wrestling at Union.
Coach Roller married his high school sweetheart, Maddie in June of 2023. They live in Bixby with their dog Biscuit and their cat Phoebe. Maddie is a 2022 graduate of Missouri Southern State University and currently works as a registered nurse in the Emergency Center at Hillcrest.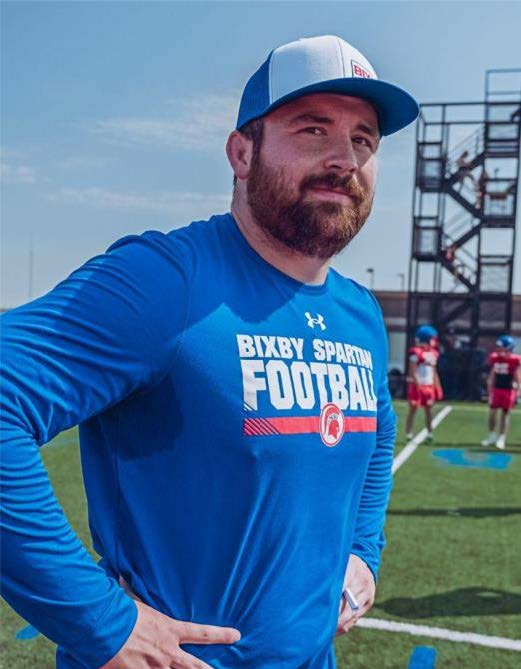 Alma Mater(s):
Oklahoma State University
University of Saint Mary
Missouri Southern State University
Bixby High School