Head Coach
Coach Montgomery will be entering his 14th season as Head Coach of the Bixby Spartans. He has led the Spartans to 7 state championships and 1 runner-up finish in Oklahoma's 6A-II classification and 1 state championship in Oklahoma's 6A-1 classification. He has an overall record of 119-38 and a playoff record of 26-3 as the Spartans' Head Coach.
In 2019, Coach Montgomery earned OSSAA, Daily Oklahoman, and Tulsa World Coach of the Year honors, and OCA Region 7 and NFHS Regional Coach of the Year. In 2022, he was once again awarded the Tulsa World Coach of the Year and had the opportunity to coach in the Under Armour All-American Game in Orlando, FL. He also lead the Spartans to a 58-game winning streak.
Before arriving in Bixby in 2010, Coach Montgomery spent 10 seasons as an Assistant Football Coach for the Jenks Trojans. During his time at Jenks, he served as Interim Head Coach, Offensive Coordinator, Offensive Line Coach, and Strength Coach. Coach Montgomery coordinated an offense that set the all-time record for points scored at Jenks averaging nearly 50 points per game. Montgomery has coached over 40 NCAA Division IA athletes, several of whom had careers in the NFL.
Prior to entering the coaching profession, Coach Montgomery was a 4-year starter on the offensive line at Northeastern State University in Tahlequah, OK. Montgomery was a starter on NSU's 1999 Division II Semifinals team. Coach Montgomery also earned Academic All-Conference accolades while he was a member of the Redmen football team under legendary coach Tom Eckert.
Coach Montgomery holds a Master's Degree in Teaching and Learning Leadership from Oklahoma State University and a Bachelor of Science in Special Education from Northeastern State University.
Coach Montgomery attended high school at Charles Page High School in Sand Springs where he was a 6A All-State offensive lineman under Hall of Fame Coach L.D. Bains. Coach Montgomery started on both the offensive and defensive lines.
Coach Montgomery has been married to his wife Jessica for 20 years. Loren and Jessie have two children Guy(13) and Sloane (11).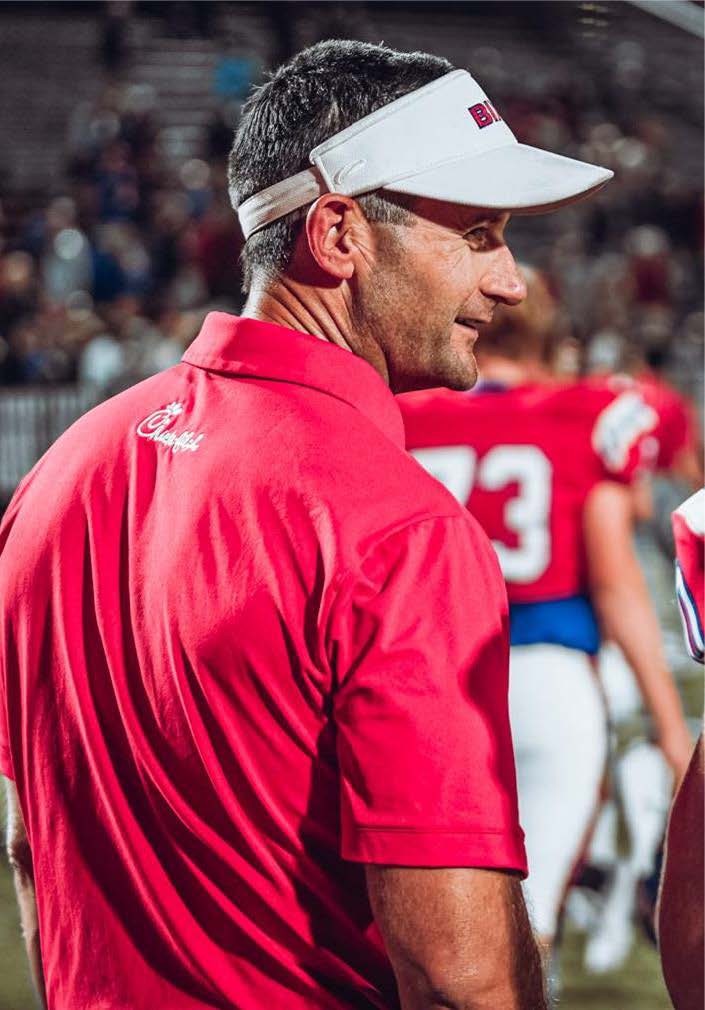 2016 Ossaa Coach Of The Year
2016 Nfhs- Oklahoma Coach Of The Year
2016 Oca- Region 7 Coach Of The Year
2016- Tulsa World Area Coach Of The Year
2014- Ok Preps Coach Of The Year
Alma Mater(s):
Oklahoma State University
Northeastern State University
Charles Page High School