Bixby Public Schools
Athletic Trainer
Christa Montgomery is entering her third year with the Bixby Sports Medicine team. Christa was born and raised in Stillwater and graduated from Ripley High School in 2014.
Christa holds a Master's Degree in Athletic Training from The University of Tulsa and a Bachelor's Degree in Health Education and Promotion with a focus in exercise science from Oklahoma State University. Christa also holds her Corrective Exercise Specialist certification,
Christa currently serves as an athletic trainer for football, softball, volleyball, track, cross country, basketball, baseball, and golf.
Christa and her husband, Mitchell, have been married for six years and live in Broken Arrow.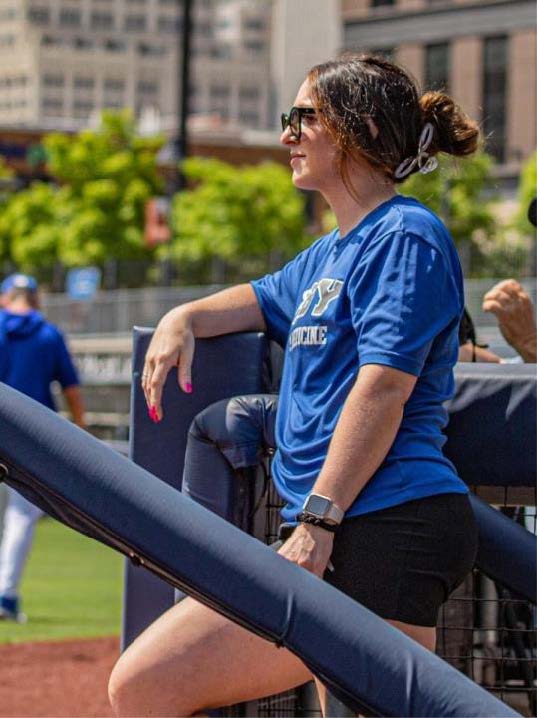 Alma Mater(s):
University of Tulsa
Oklahoma State University
Ripley High School