9th Grade Assistant Coach
Coach Palmer is entering his fourth season as a Bixby Spartan and his tenth season as a coach in Oklahoma.
Before joining Bixby, Coach Palmer spent three seasons with Tulsa NOAH coaching quarterbacks and linebackers as well as serving as the Offensive Coordinator in his final two seasons with the program. Following his time with Tulsa NOAH, he spent two seasons with Kellyville High School coaching football, track, and powerlifting. During his time at Kellyville, he coached tightends, inside linebackers, and served as the special teams coordinator. Coach Palmer helped lead Kellyville to a first round playoff win and an 8-4 record overall during his final season with the Ponies. In 2019, he went on to coach football at Okmulgee High School where he served as the running backs and inside linebackers coach.
Coach Palmer is a 2013 graduate of Broken Arrow High School and is currently enrolled at Grand Canyon University where he is pursuing a Bachelors of Arts in History for Secondary Education.
Coach Palmer is engaged to Marina.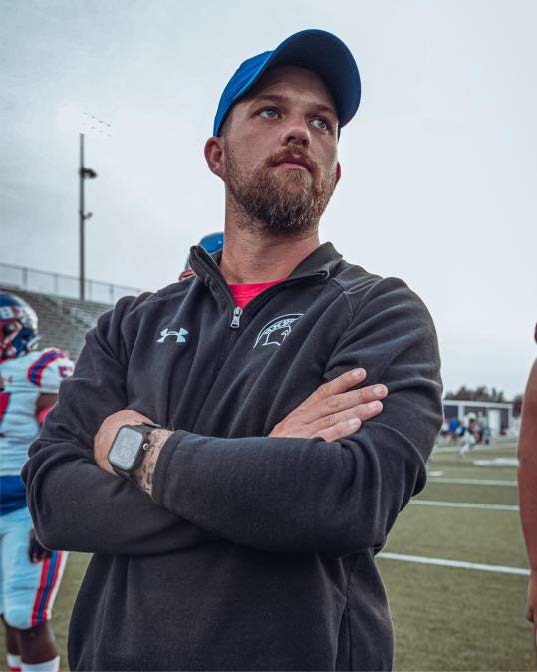 Alma Mater(s):
Grand Canyon University
Broken Arrow High School